The Splinter Cell Wiki is a collaboratively edited encyclopedia for everything related to Tom Clancy's Splinter Cell. There are 918 articles and growing since this wiki was founded in November 2006. The wiki format allows anyone to create or edit any article, so we can all work together to create a comprehensive database for Tom Clancy's Splinter Cell.

Featured Media
Featured Article
Anna Grímsdóttir is the Fourth Echelon technical operations officer. Previously she was Communications Lead at Third Echelon. Her job was to provide Sam Fisher with technical support while he is in the field, addressing any high-technology issues that he encountered during operations. A skilled hacker, Grim fronted the remote intelligence retrieval operations that Third Echelon conducts prior to inserting field operatives, if required. She was also responsible for direct technical operations through Fisher's OPSAT (OPerational SATellite Uplink) connection to computer terminals in the field. Anna plays as a central character in the series.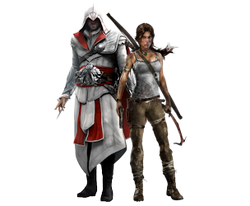 Tom Clancy's video games
Rainbow Six • Ghost Recon • Splinter Cell •
The Division • H.A.W.X. • EndWar • Elite Squad
Other wikis: Jack Ryan • SSN • Shadow Watch

Ubisoft Entertainment. All Rights Reserved.